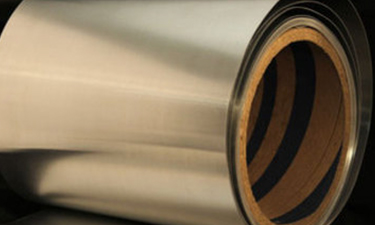 Aluminum alloys are used extensively in aerospace industry and engineering structures due to their high strength-to-weigh ratio – pure aluminum metal is much too soft for such uses and does not have the tensile strength required.
Aluminum alloys are divided into two principal classifications – casting alloys and wrought alloys. Both of these categories are sub-divided further into the categories of heat-treatable and non-heat-treatable. 85% of aluminum is used for wrought products (plate, foils, extrusions). Cast aluminum alloys produce cost effective products due to the low melting point, however, the tensile strength is lesser thank wrought alloys.
Available in the following Bulk Forms: Foil, Paste, Powder, Rod, Wire.
Aluminum Specifications
| Other Specs | AWS A 5.8 | Al | Si | Mg | Cu | Fe | Zn | Mn | Cr | Ti | Bi | Melt/Flow |
| --- | --- | --- | --- | --- | --- | --- | --- | --- | --- | --- | --- | --- |
| | BAlSi-2 | 91 | 7.5 | | 0.25 | 0.8 | 0.2 | 0.1 | | | | 1070/1142 |
| 4145 (716) | BAlSi-3 | 88.4 | 10 | 0.15 | | 0.8 | 0.2 | 0.15 | 0.15 | | | 970/1085 |
| 4047 (718) | BAlSi-4 | 86.6 | 12 | 0.1 | | 0.8 | 0.2 | 0.15 | | | | 1070/1080 |
| | BAlSi-5 | 88.7 | 10 | 0.05 | | 0.8 | 0.2 | 0.05 | | 0.2 | | 1070/1110 |
| | BAlSi-6 | 89 | 7.5 | 2.5 | | 0.8 | 0.2 | 0.1 | | | | 1038/1125 |
| | BAlSi-7 | 87 | 10 | 1.5 | | 0.8 | 0.2 | 0.1 | | | | 1038/1105 |
| | BAlSi-8 | 85 | 12 | 1.5 | | 0.8 | 0.2 | 0.1 | | | | 1038/1075 |
| | BAlSi-9 | 87 | 12 | | | 0.8 | 0.2 | 0.1 | | | | 1044/1080 |
| | BAlSi-10 | 85 | 11 | 1.5 | | 0.8 | 0.2 | 0.1 | | | | 1038/1086 |
| | BAlSi-11 | 87 | 10 | 1.5 | | 0.8 | 0.2 | 0.1 | | | 0.1 | 1038/1105 |