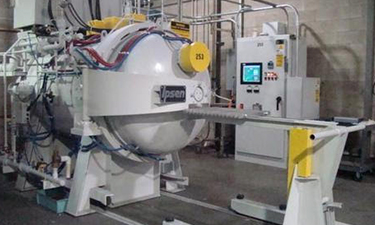 There are many different types of brazing applications that require a specific amount of alloy to be distributed onto the braze joint. Some applications are unique and North American Alloy can help you meet those requirements through our many capabilities or metal fabrication.
Vacuum Brazing is a material joining technique that yields an extremely clean, flux-free, hermetically sealed product. This process eliminates oxidation and provides high integrity and strength. Vacuum brazing is the optimal choice when your products require a high quality appearance with a superior shine.
North American Alloy understands the difficulties related to the stress relaxation of the machined pieces during the brazing heat treatment process. We ensure the brazing surfaces are positioned in an optimal configuration for a uniform distribution of the brazing material by capillary action. Since we offer various other services, we can see your project from start to finish.